Big Picture Cinema Group is a dynamic and innovative team of producers and financiers with a proven track record in film production, development, financing, and production. With a passion for storytelling and a commitment to excellence, the team at Big Picture Cinema Group brings together a wealth of experience and expertise in the film industry.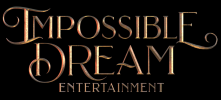 Big Picture Cinema Group is teaming up with Impossible Dream Entertainment for upcoming productions.
With three #1 blockbuster feature film hits to date, as well as hundreds of millions generated at the box office and streaming worldwide, Impossible Dream Entertainment (IDE) has produced groundbreaking movies that have garnered 12 Oscar nominations including "BlacKkKansman" which was nominated for 6 Academy Awards, winning an Oscar in 2019 for Best Adapted Screenplay, the BAFTA and the prestigious Grand Prix Award at Cannes in 2018, and "Get Out", one of the most profitable movies of all time, nominated for 4 Academy Awards and winning an Oscar in 2018 for Best Original Screenplay. Their action franchise "Day Shift" starring Jamie Foxx, Dave Franco, and Snoop Dogg became the #1 movie on Netflix and the sequel "Night Shift" is currently in the works. IDE partner, Shaun Redick started his successful career at super agency WMA now WME and later at global powerhouse ICM now CAA. IDE partner, Yvette Yates Redick started her career managing & producing top stand-up comedians, before focusing on acting where she went on to star in several successful and award-winning movies including opposite action star Scott Adkins in "El Gringo" and cult favorites, "Inherent Vice" directed by Academy Award Nominated iconic filmmaker Paul Thomas Anderson and "Bloodsucking Bastards" with Pedro Pascal.
Big Picture
Associations and Accreditation